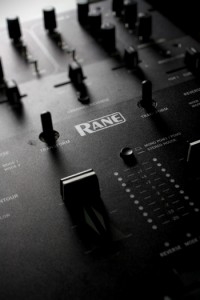 Choosing the right wedding DJ is a crucial element towards planning a fun and memorable wedding reception. Ideally, everyone would like an experienced DJ that can read a crowd to get the party going! Well the good news is you can have that amazing DJ at your wedding, but you must take the time to educate yourself by doing research first. There are many different methods and criteria of seeking and choosing a Wedding DJ such as search engines like Google, word of mouth, and using the in house DJ of your reception venue, just to name a few.
Before choosing your wedding DJ you must carefully consider the credibility of the person referring the DJ company and whether there is a conflict of interest. For example, most couples are not aware of the nature of relationships between wedding venues and DJ companies. Quite often the recommended in- house DJ is working for a significantly lower fee then what you are paying the hall towards DJ services. This happens because the venue has guaranteed the 50 plus weddings per summer to the DJ so they take the pay cut and allow the hall to 30 to percent of the fees! Furthermore, sometimes if you opt out of the in-house DJ the venue charges you a fee often called an "electrical usage fee". This is to discourage the couple from picking their own DJ and to make up for the mark-up that they would have earned if you used their resident DJ. Remember, an excellent wedding DJ will not work an 8 hour wedding for $400 dollars which is often what the hall is paying their DJs. So the question is… who do you get for that price? I'm sure you can use your imagination!
I know it sounds like I am strongly against using all in house DJ services, I am not. There are some quality ones out there still but couples should be aware that there are other options.
Overall, I know that weddings are expensive already but if you have been referred to a reputable DJ company but you are second guessing hiring them because of the additional fees to have them at your venue, it is usually worth it!! Paying that extra $200-$500 to opt out of the house DJ may be the best decision you make towards making your wedding a successful event! Ask any guest, everything about the wedding can be beautiful but if the music is bad – that is all your guests will remember!