A wedding DJ can make or break your special day, so be sure to hire a reputable and professional DJ to keep your guests entertained.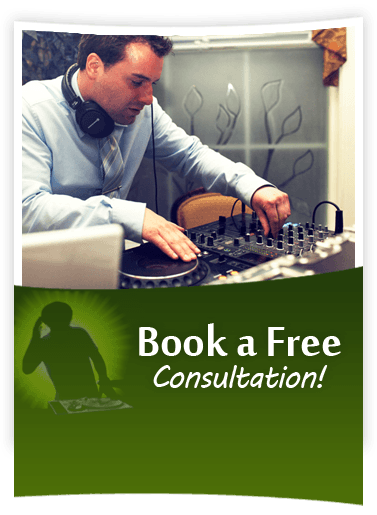 Read review sites to make sure you have a highly recommended DJ who will make your wedding memorable.
Visit the DJ's website to learn about the packages they offer and find out how much experience they have. Sound Obsession has been servicing the Greater Toronto Area for over seven years!
Meet up with your DJ to make sure you're comfortable with the actual person. Address any concerns you may have and ask all of your questions.
Get a quote and be sure to ask about any extra fees. (Overtime? Extra equipment?)
Make sure you and your DJ have a written contract. If s/he won't provide one, look elsewhere.
Ask your DJ about his/her music collection. Is it updated? Create custom playlists with the DJ to make sure you're all on the same page! You might want a playlist for dinner, one for dancing, and so on.