One thing you should plan early on is your song playlist for your big day. Hiring a wedding DJ will help you immensely because s/he can offer you advice based on past experiences, especially if you have no idea what type of music to choose for each event of your day (ceremony, dinner, etc.).
Start planning early. It can be really stressful if you leave your music to the last minute because you'll probably have to cut out a lot to fit everything in. Start with what you know and narrow them down! You want a good balance of slow and fast songs that will set the mood for your guests.
Let's break it up: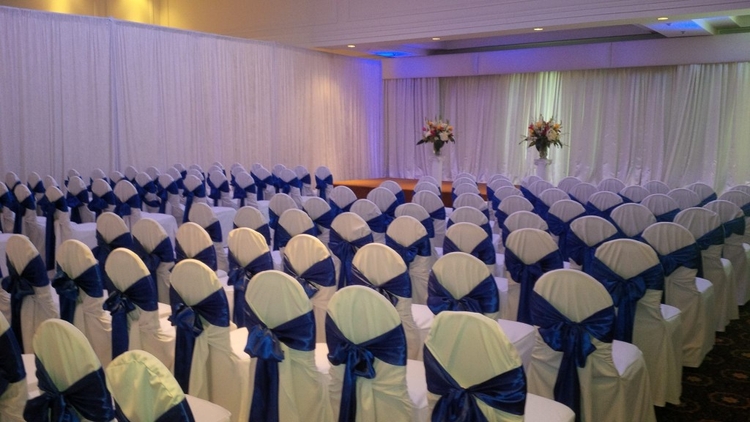 Pre-Ceremony
As your guests enter and take their seats, you want to have a playlist that sets the tone of the evening. It's best to include some mild music that will prepare your guest for the ceremony. This is also the time when guests greet each other and chit chat before settling down, so you want to play sweet and simple music that won't be too distracting.
Cocktail Hour
After the ceremony and reception, add some upbeat songs to your playlist. Your guests will be in a great mood while socializing and snacking on hors d'oeuvres. The music here can be slightly louder than before to get everybody into a celebratory mood.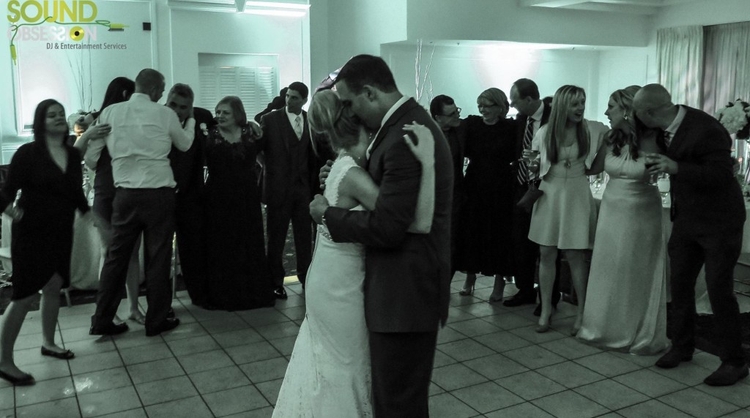 Dinner
Your most mild song choices should be included in the dinner playlist. Everyone will be seated, eating, and relaxed while speeches may be happening. The songs in this playlist should transition well into the First Dance, which is usually accompanied by a slow song.

Dancing
For your final playlist, there is a lot of room to add in your personal favourites. Make sure to add a lot of upbeat songs to get your guests dancing! If you have shy guests that you want to get out of their seats, play songs like Macarena or Y.M.C.A. to make them dance! Once everyone loosens up after these songs and a couple of drinks, your dance floor will definitely be a hit.
Remember: Hiring a professional DJ will give you a stress-free night. S/He will take care of your music for you while you dance the night away!